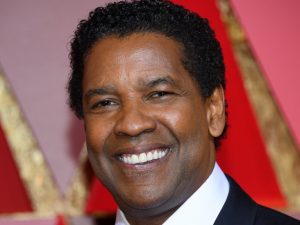 by Rob Taub
Eugene O'Neill knew my grandfather.  He didn't know him personally, but when I saw my first production of The Iceman Cometh 45 years ago, as soon as the character Hugo spoke, I turned to my grandmother and said, "Grandpa."
My grandfather was a successful businessman who came to America from Russia in the early 1900's and – like Hugo — routinely subjected me to all kinds of socialist and anarchist rants, which he insisted I record on an old fashioned Webcor reel to reel machine.  This was in the 1960's when I was in grade school and I spent a great deal of time with my grandparents.  They – like O'Neill – had a collection of eccentric, colorful immigrant friends that I fondly recall drinking, smoking and bantering in a manner that O'Neill made his own by channeling it into harsh, tragic, yet beautiful poetry spoken by a group of down-on-their-luck drunks and hookers.
The 1973 production of The Iceman Cometh that I saw with my grandmother featured James Earl Jones in the role of Hickey, and it hit me like a freight train.  I'd been going to Broadway shows since I was six years old, but they were always musicals or Neil Simon plays, so my introduction to the world of Eugene O'Neill was a seminal moment in my then young life.
My grandparent's neighbors certainly weren't as extreme as the denizens of Harry Hope's saloon, but my friend's grandfather used to take us to Billy Vac's Loop Inn, a dive bar with a pool table in Perth Amboy, New Jersey that was located literally underneath the Outerbridge Crossing, a bridge that connects New York and New Jersey.  Billy Vac had one arm, yet he somehow managed to play pool, and he and the derelicts that populated his bar confirmed that O'Neill's world was closer to truth than fiction.  Iceman was my introduction to the expression "pipe dreams," which my father explained to me referred to dreams and fantasies fueled by an opium pipe.
I never judged O'Neill's world as good or bad nor did I call it right or wrong and I still don't today.  It features characters I find compelling and representative of the pain and truth of the world we live in.  I last saw The Iceman Cometh on Broadway in 1985 with Jason Robards, and I am thrilled that Scott Rudin is producing a 14 week run (April 26th – July 1st) at the Bernard B. Jacobs Theatre and that the role of Hickey is being played by Denzel Washington, in what I expect to be a bravura performance.  The cast also includes Bill Irwin, David Morse and Colm Meaney.