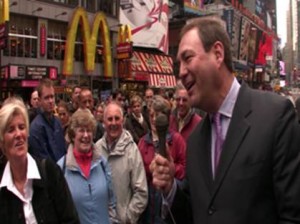 In the 1990's Rob Taub wrote, produced and appeared in ABC-TV's Where's The Party? and performed the same chores on the award winning syndicated sketch comedy show, It's The Weekend! Party was noted for its unique set design and the introduction of an a cappella group to a sketch comedy show. Where's The Party also boasted the largest female writing staff (to date) for late night television. It's The Weekend! holds the distinction of introducing Ultimatte backgrounds into scripted comedy. Weekend! received a Telly Award for Best Comedy Show and also received numerous awards at The Houston Film & Video Festival.
Rob served as Supervising Producer for all of World Wrestling Entertainment's television shows, both domestic and international. Rob participated in every aspect of the productions from live arena shows, stories, scripts, location segments and final edits.
Rob has written more than sixty four articles for People Magazine and has interviewed some of the world's most famous authors.
Check out Rob's earlier work at his Youtube Channel.